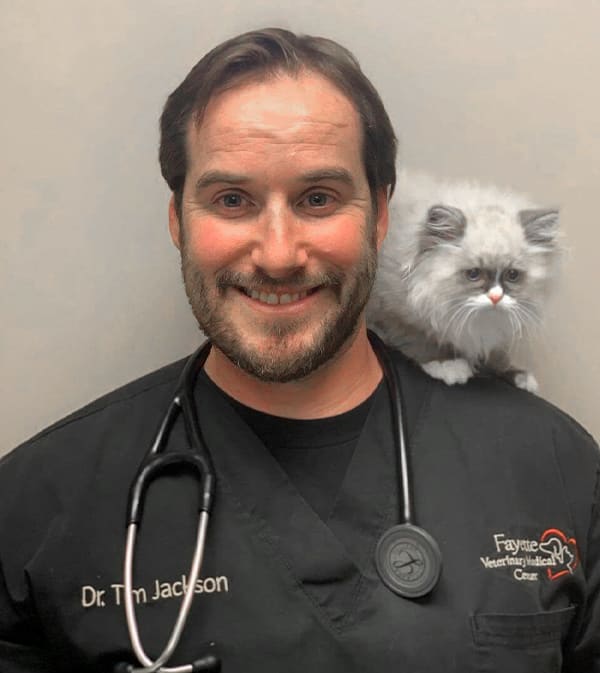 Dr. Jackson
Dr. Jackson has always cared about animals, but he decided to become a veterinarian so he could care for them as well. He graduated with a DVM / Bachelor of Science from the University of Georgia (2010) with the hope that veterinary medicine could be a career he could practice for decades without losing interest or becoming irrelevant. He has a special interest in orthopedic surgery and internal medicine (ultrasound).
He was witness to life-saving procedures performed on animals at the hands of the first veterinarian he worked for, and that inspired him to enter the field of veterinary medicine. Dr. Jackson finds himself motivated by the fact that veterinarians often have to be exceptional diagnosticians since they don't have the same tools that human hospitals have.
Dr. Jackson is married, has two children, three dogs, and two cats. In his free time, he enjoys shooting and the outdoors.
Success is not final, failure is not fatal.  It is the courage to continue that counts. — Winston Churchill