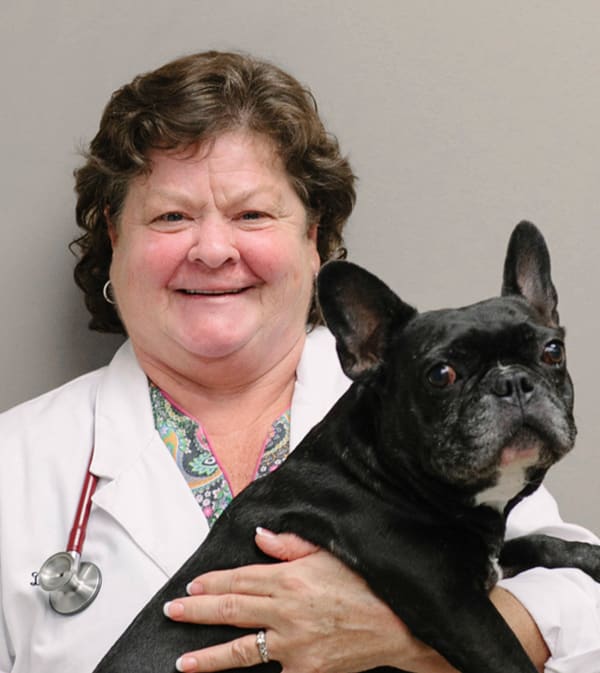 Dr. Jones
Raised on a farm before moving to the big city, Dr. Jones has been around animals her whole life. She earned her Bachelor's degree in Science Education from Georgia Southern University in 1975. Originally, she had dreams of being a physical-education teacher, but that changed when she took a job at Animal Kingdom, where a supervisor encouraged her to go to vet school.
In 1985, Dr. Jones graduated at the top of her class from the Vet Tech School at Abraham Baldwin Agricultural College. She then studied at the Unversity of Georgia and earned her DVM in 1990. Her special interests in veterinary medicine are wellness and preventive care as well as general surgery.
Dr. Jones is married and has two step-children and eight grandchildren. She is a fan of any outdoor activity — on land and water — and of the Atlanta Braves.