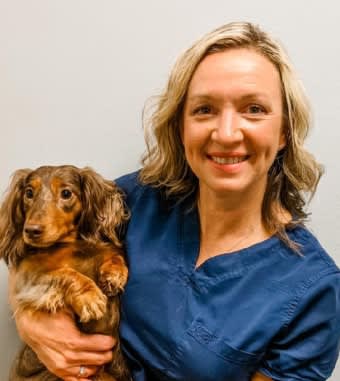 Dr. Osborn
After reviewing a vet school curriculum at a college fair in her senior year of high school, Dr. Osborn was convinced that veterinary medicine was her passion. She graduated from Auburn University in 2002 with a Bachelor of Science in Zoology and DVM. 
Dr. Osborn has a special interest in dermatology and believes pets are like children and deserve the very best care they can get. 
In her free time, Dr. Osborn enjoys traveling, reading, lake sports and Auburn football. She has been married to her spouse for 19 years and has one daughter and two long-haired dachshunds.
"The kindest word in all the world is the unkind word unsaid." — unknown