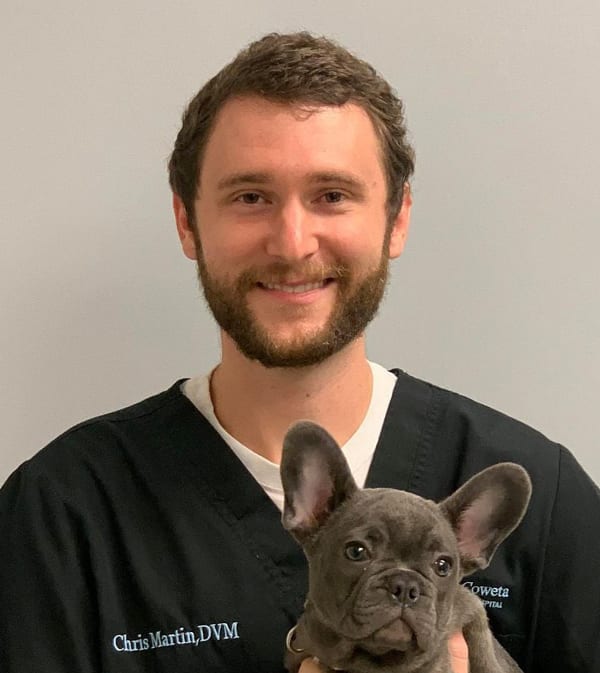 Dr. Martin
Dr. Martin earned his degree in Animal Science from Berry College (2014) and the University of Georgia (2019). He has a special interest in preventative veterinary medicine. 
Animals have always been a big part of Dr. Martin's life, especially since he grew up with a range of animals like horses, cows, cats, dogs and even emus. He's motivated by the fact that animals are fast becoming accepted as important parts of any family. 
When not working, or enjoying married life and a child on the way, Dr. Martin is fond of woodworking — including building fences and porches — and spending time with his five-year-old Labrador Retriever, Jax.